Water Treatment and Analysis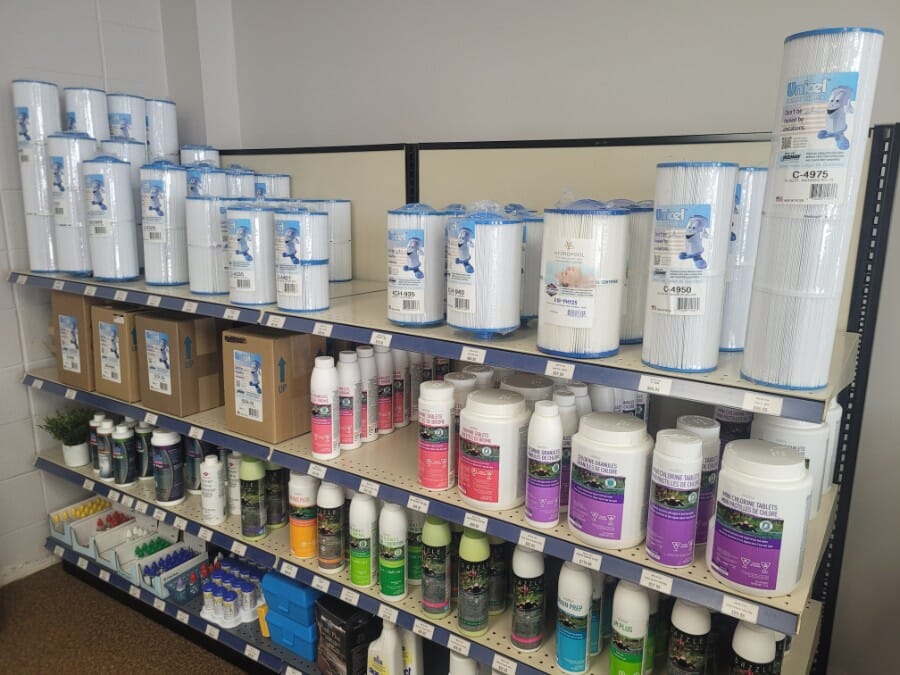 We stock filters for many makes and models. No water problem baffles us. Unlike some in the industry who are willing to sell you a art-full of chemicals and wish you luck, we will help! Your water will be analyzed in our laboratory, we will patiently explain the solution to your problems and only sell you what you need in order to accurately correct your situation.
Parts
We have enough parts on hand at all times to build a tub from the ground up.
Whether you need the service of one of our on-staff technicians or you're a handy do it yourself kind of person, count on R & D Hot Tubs Grills & Billiard Supplies for what you need to return full performance and benefit from your hot tub or swim spa.
We sell replacement covers at terrific pricing. Our custom-made covers are of the highest quality!